Trying to get rid of some unwanted pictures on your account? Deleting them is quick and easy. Please follow the instructions below on how to delete pictures from your Moultrie Mobile account using your app.
From The App
Step 1: To delete multiple pictures from your Gallery page, click Select and you will see the options menu pop up at the bottom. Simply tap the pictures you'd like to delete.
Step 2: Tap the trash can icon from the menu.
Please Note: Once deleted the pictures are not able to be recovered. While deleting they may stay in the app for a moment until all the selected images are completely erased.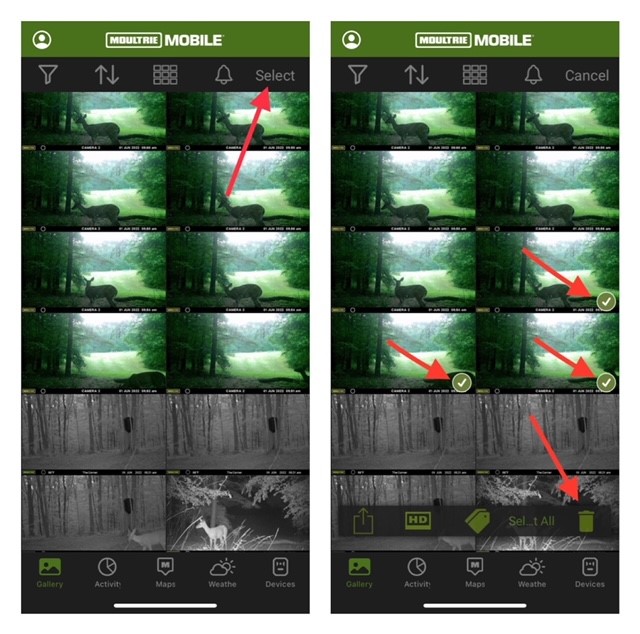 Pro Tip: You can choose Select All at the bottom to delete pictures in mass. It will only select the pictures that have already loaded. If you wish to delete all the pictures in the gallery scroll all the way to the bottom until no more pictures load and then choose Select All.
Still Need More Information? We're Here to Help! Use the link below to Contact Us.