Trying to get rid of some unwanted pictures on your account? Deleting them is quick and easy. Please follow the instructions below on how to delete pictures from your Moultrie Mobile account using your app.
From App
Step 1: From your Gallery page, click SELECT and you will see the options menu pop up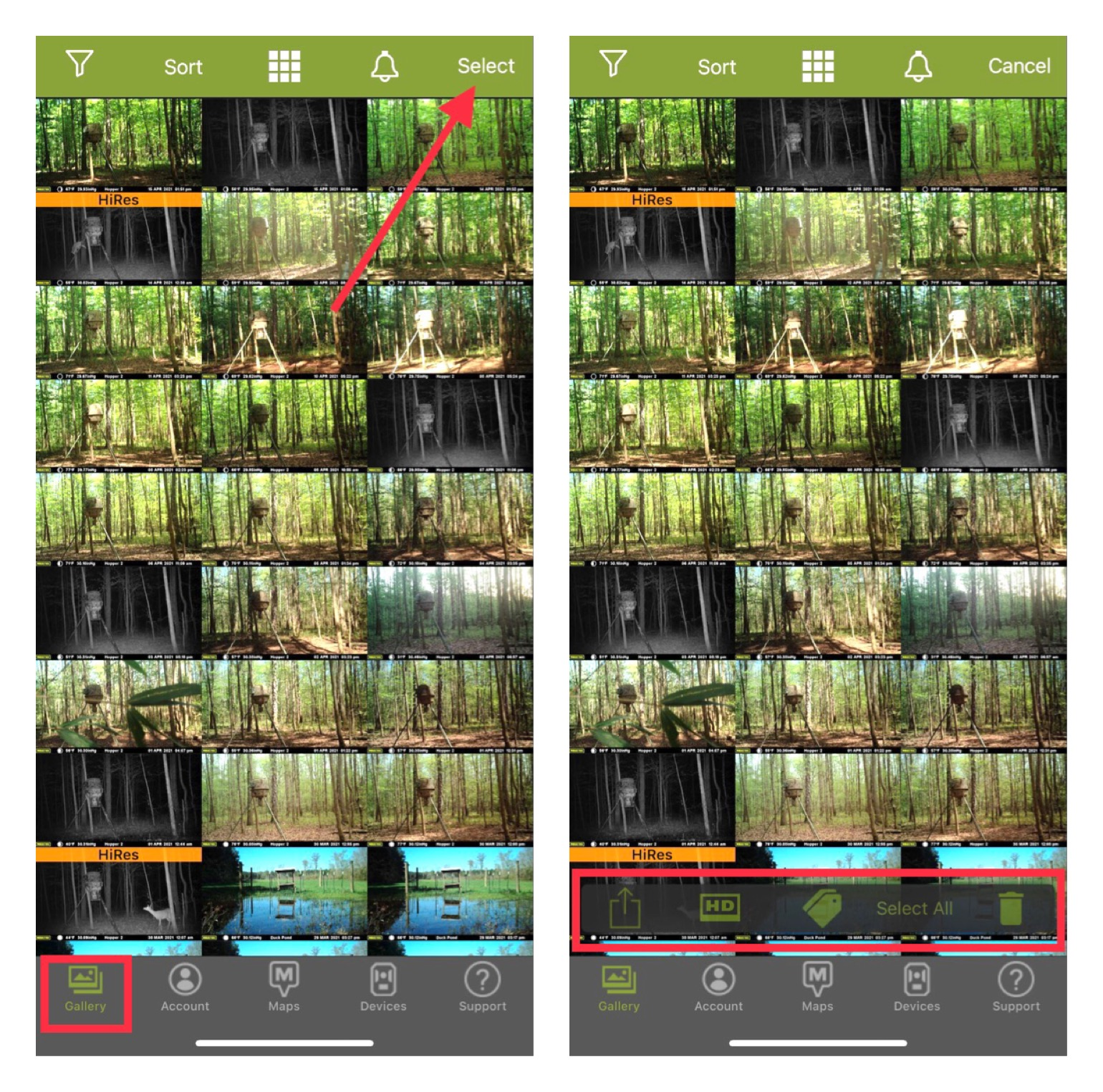 Step 2: Tap any pictures you'd like to delete, then click the TRASH CAN icon from the pop up menu to delete them. If you'd like to delete the whole page of pictures, click the SELECT ALL option to check mark all the pictures on the page you are viewing, then tap the TRASH CAN icon to delete.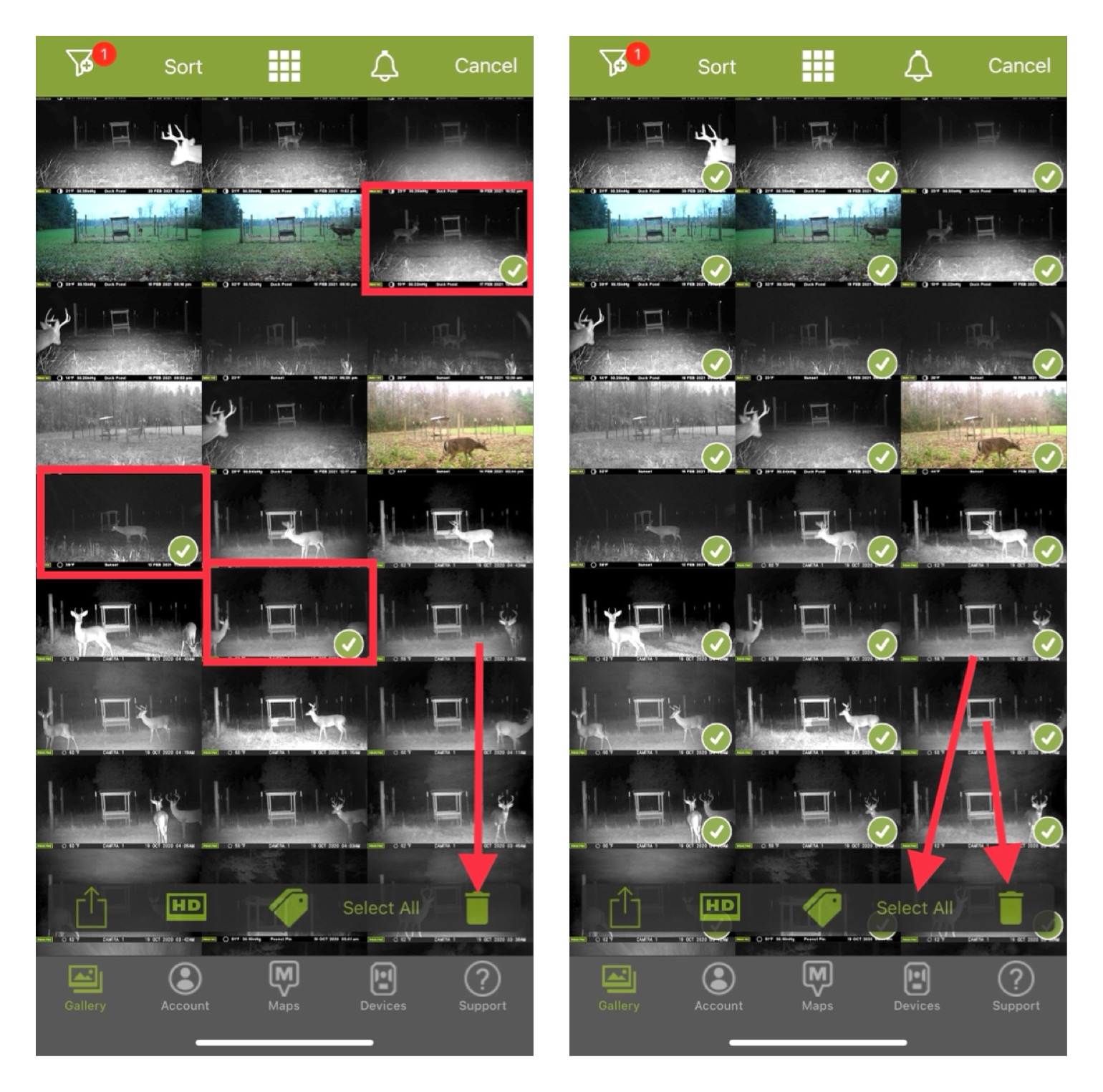 Step 3: You also have the option to delete a single picture from the expanded view. From your Gallery page simply tap on the picture you want to view to expand it, then click DELETE.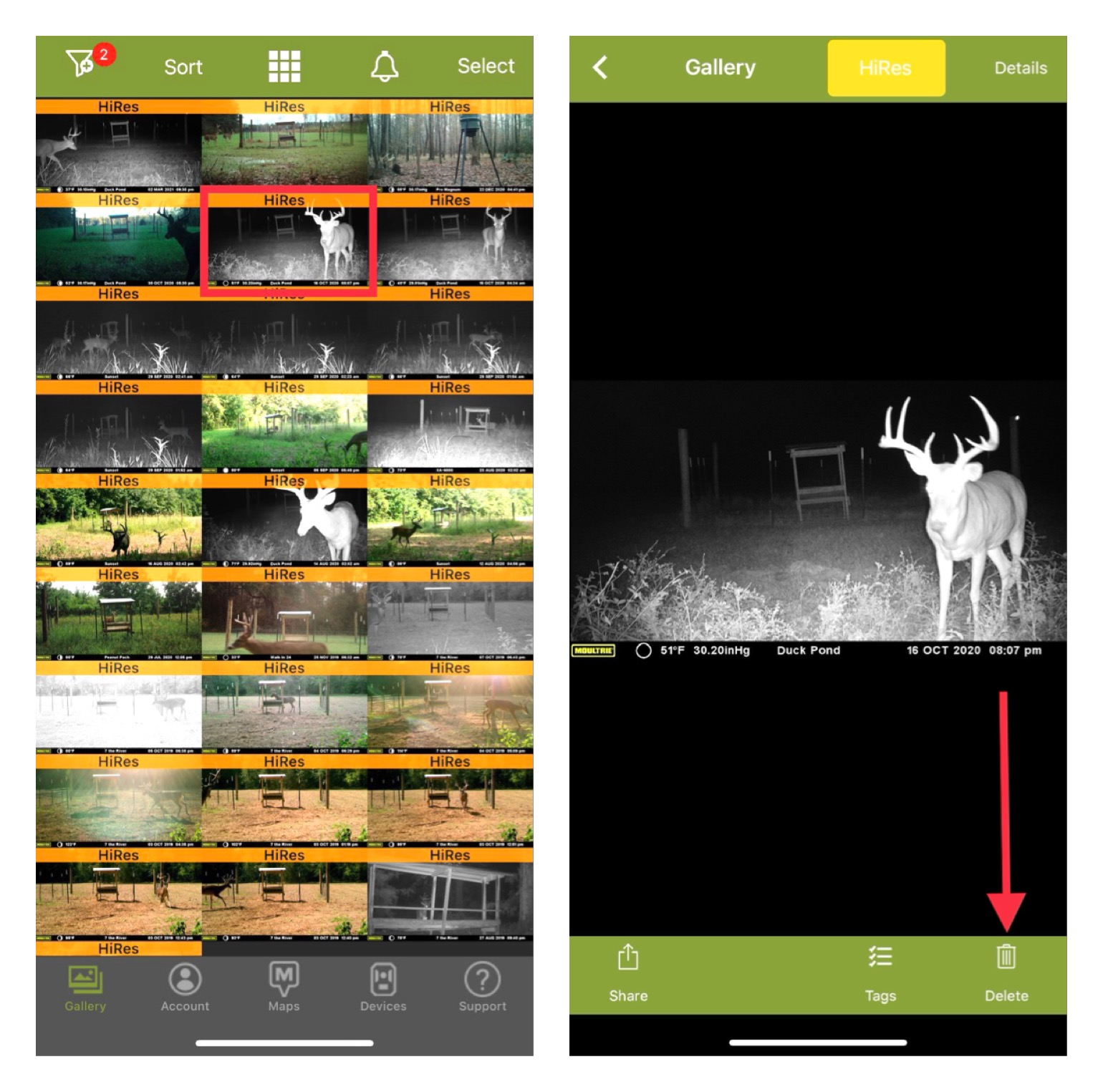 Still Need More Information? We're Here to Help! Use the link below to Contact Us.