Forgot where you mounted your camera? Want to mark the location of a scrape you noticed? Moultrie Mobile is pleased to provide you with a robust interactive Maps Feature to do just that. This advanced mapping tool can be used to gain valuable insights and patterns on the game you are tracking, as well as, pinning the locations of other useful items such as Food Sources, Feeders, Camps, Bedding Areas, Trails, Mineral Sites, Scrapes and much, much more! You also will have the ability to drop custom pins that suit your specific needs. For more information about this feature please continue reading below!
How To Open Maps
From the gallery page, click the Maps tab at the bottom to open your map.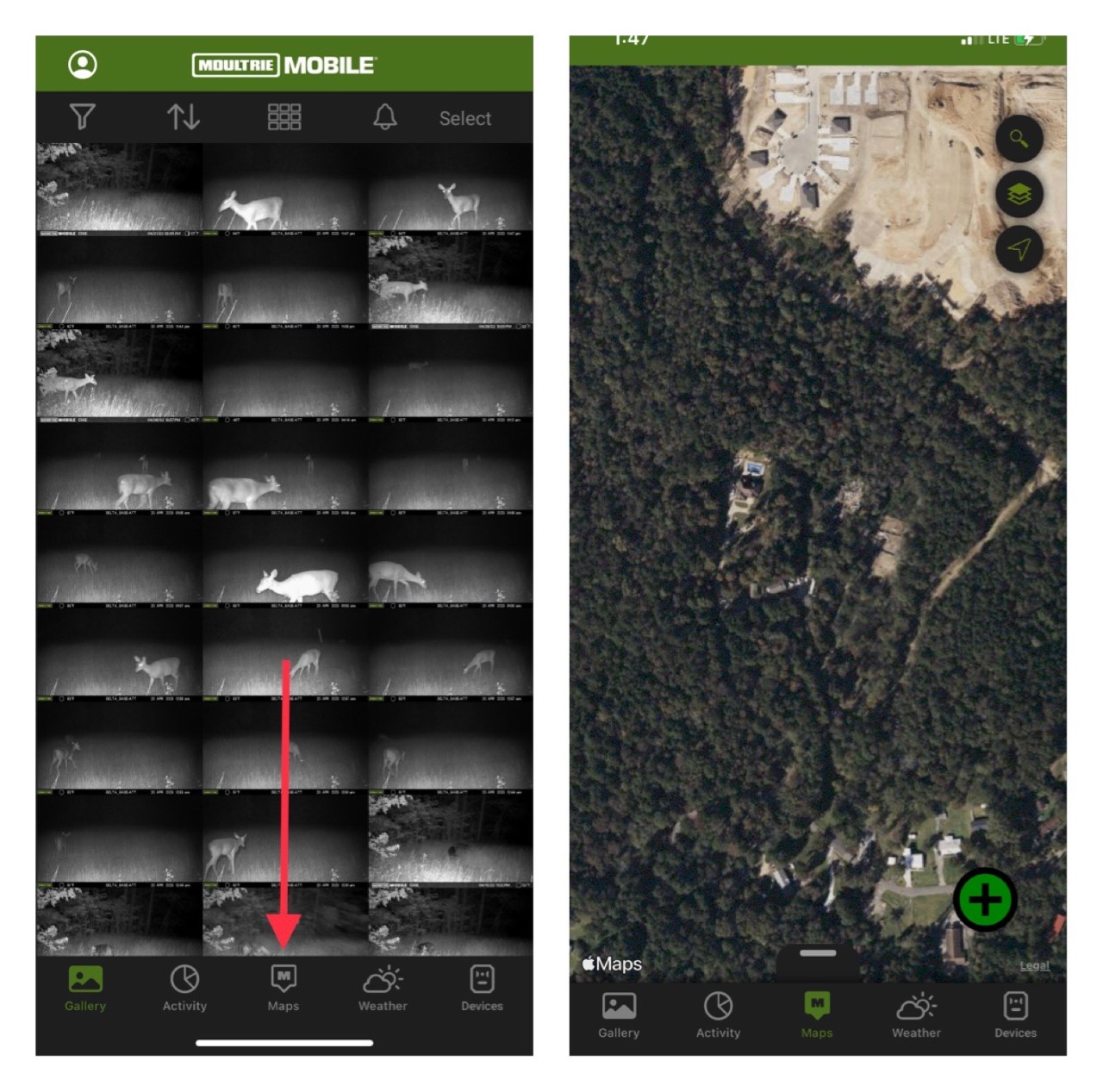 How to Search For An Address
Tap the magnifying glass icon to enter an address to search.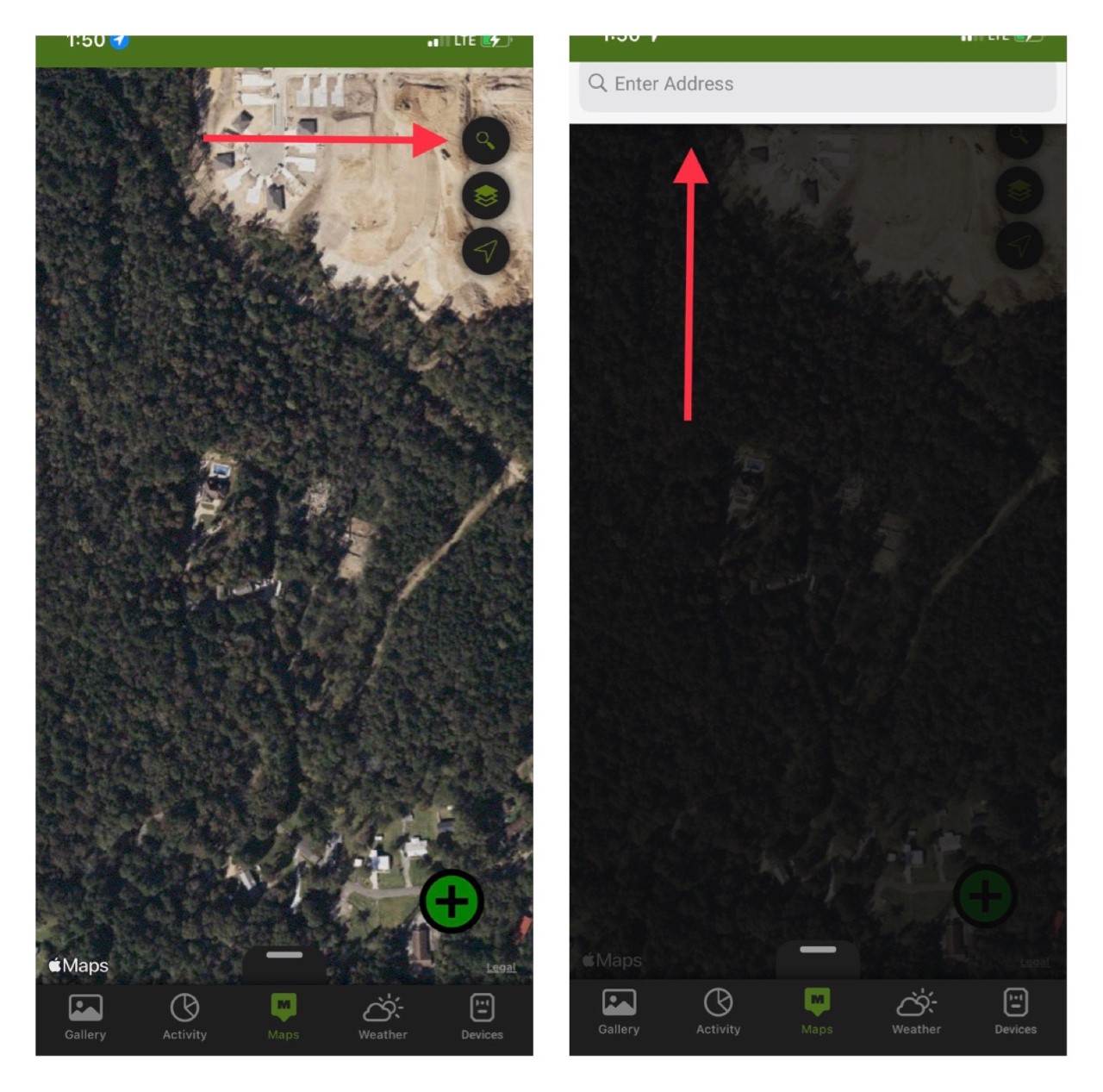 How To Change Map View
Tap the layered icon to display the different viewing options:

Hybrid view for satellite AND street view
Satellite view only
Street view only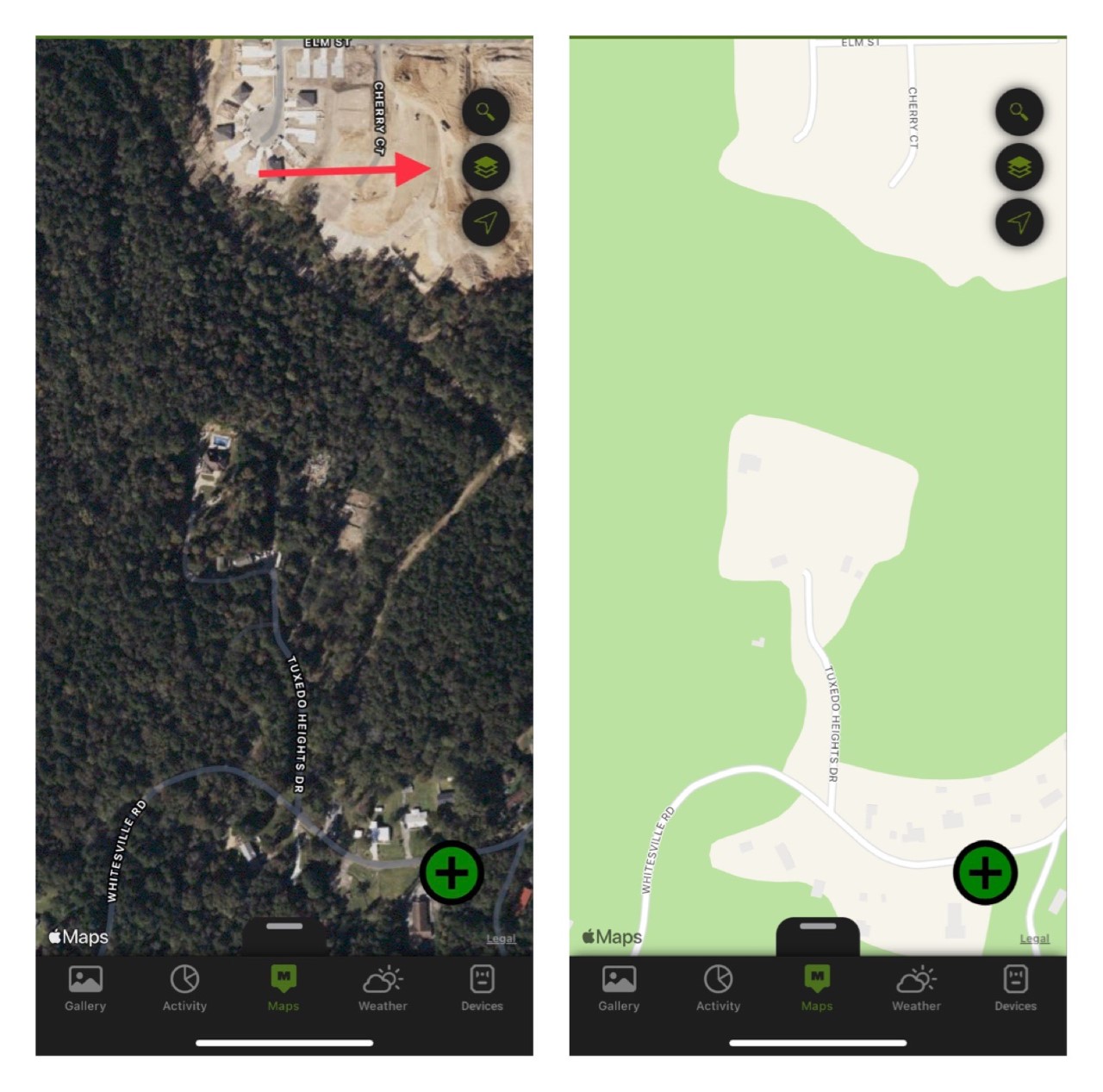 How To Show Your Current Location
Tap the arrow icon to pin your phone's current location.
If you get the pop up as shown below, you will need to turn location services ON in your phone.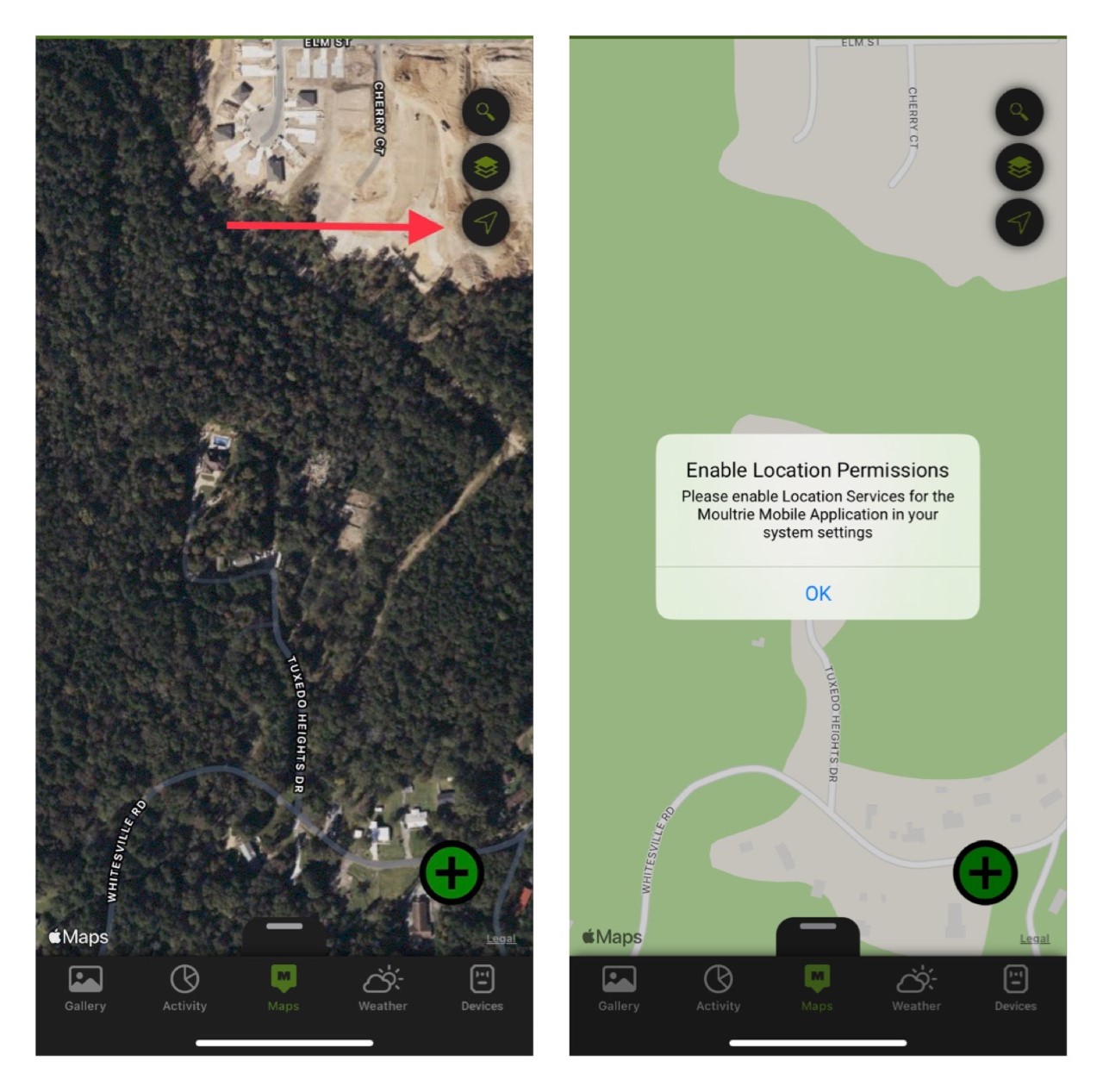 How To Drop A Pin
Dropping a pin can be done by clicking the 'add' icon on the bottom right corner of the maps landing page. You will see options to:

Add Pin from our list, or name your own
Drop a Mobile Camera Pin to mark a camera's location
Save Location to save your current location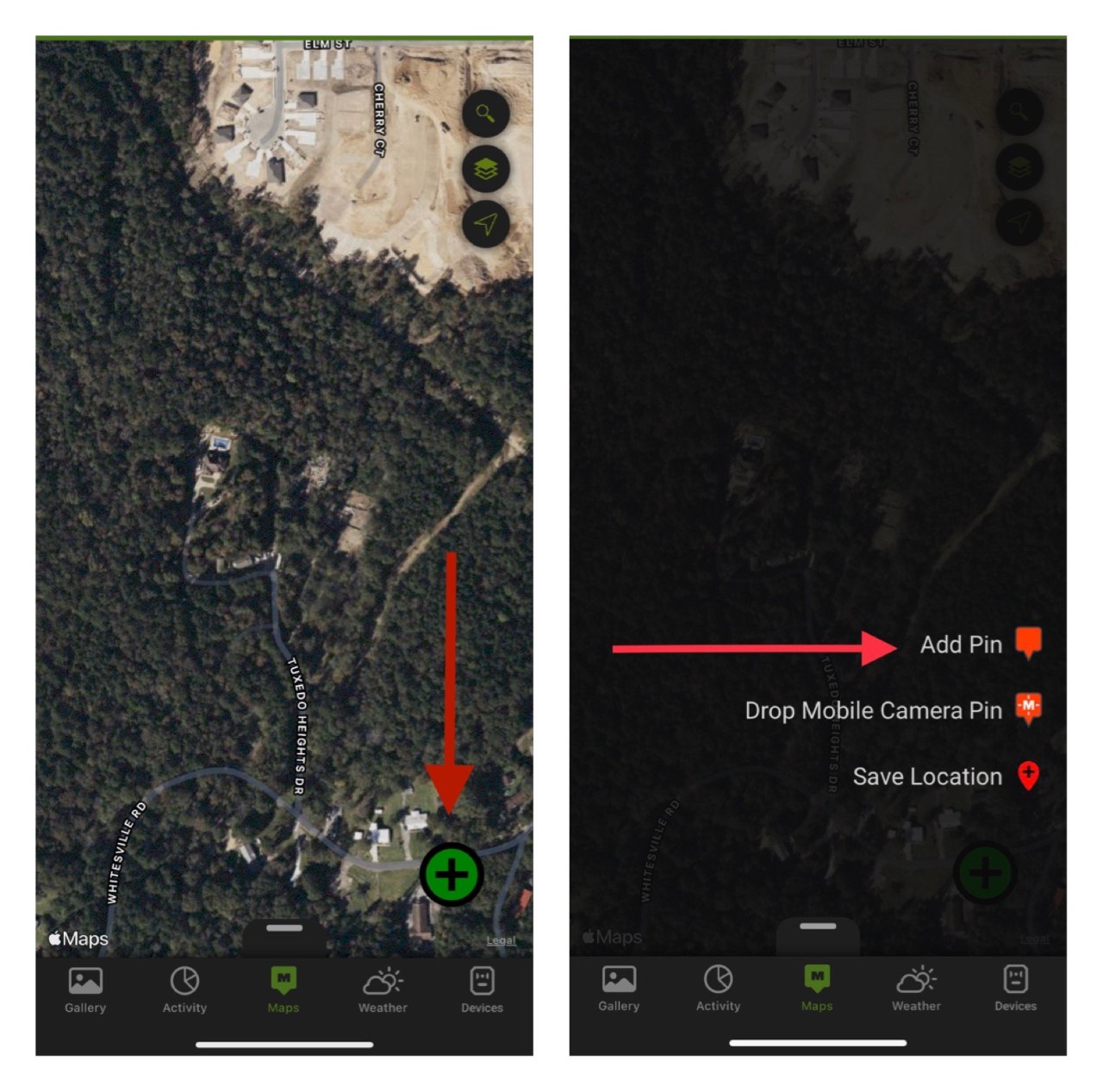 How To View Your Current Pins
At the bottom of the screen above maps click the bar above.
Now you can see all saved pins and locations on your map.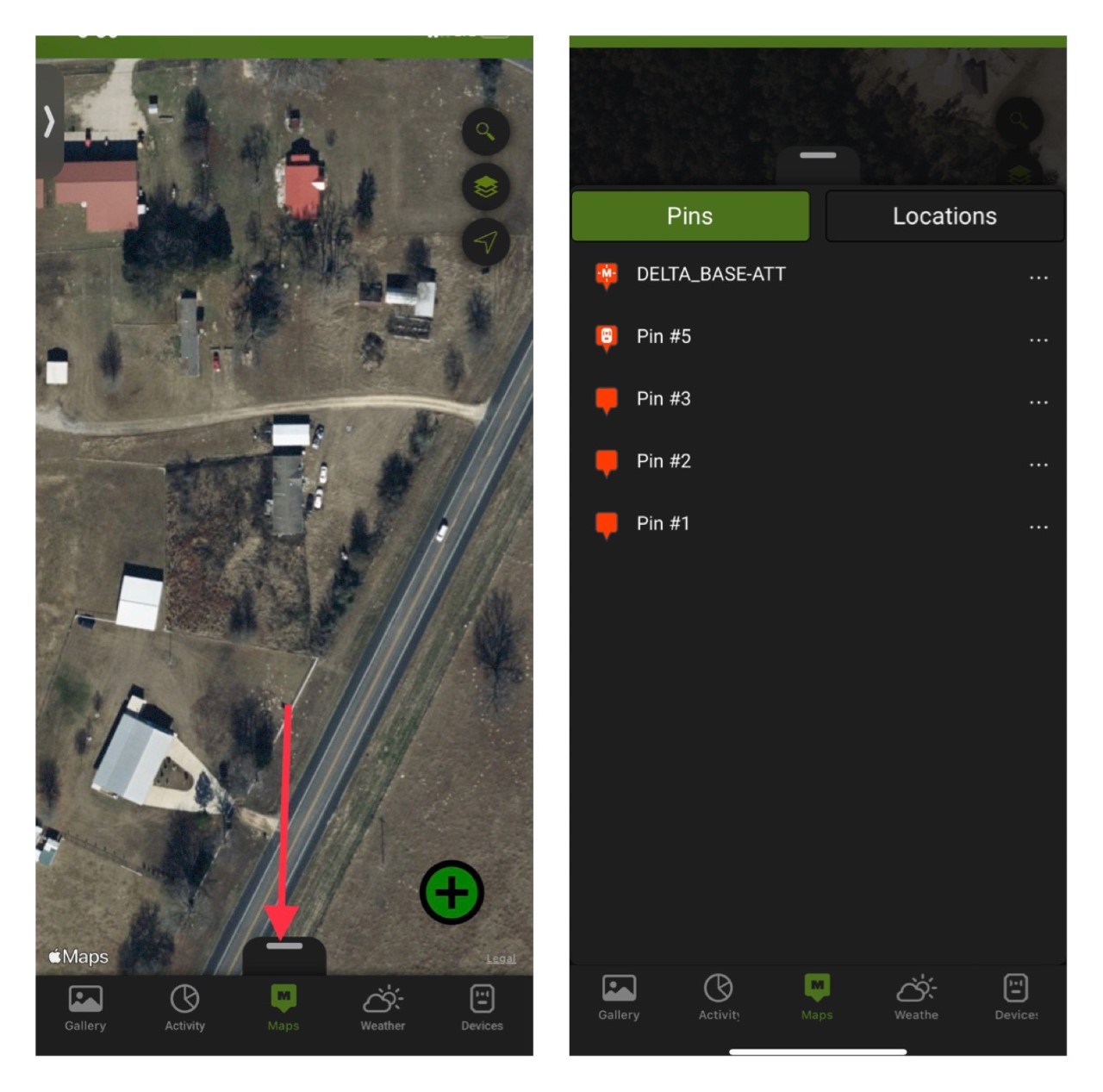 Watch our video
Still Need More Information? We're Here to Help! Use the link below to Contact Us.