With EDGE PRO's new Live Aim feature, mounting your camera has never been easier! Live Aim uses Bluetooth to pair your EDGE PRO with your smartphone. After pairing, you can see what your camera sees, making it easier to place your camera in the right position to capture activity. Please continue reading for more information, or watch our short video below!
To enable Live Aim:
1. Go to DEVICES, then select your EDGE PRO and tap the LIVE AIM button next to Mount/Aim.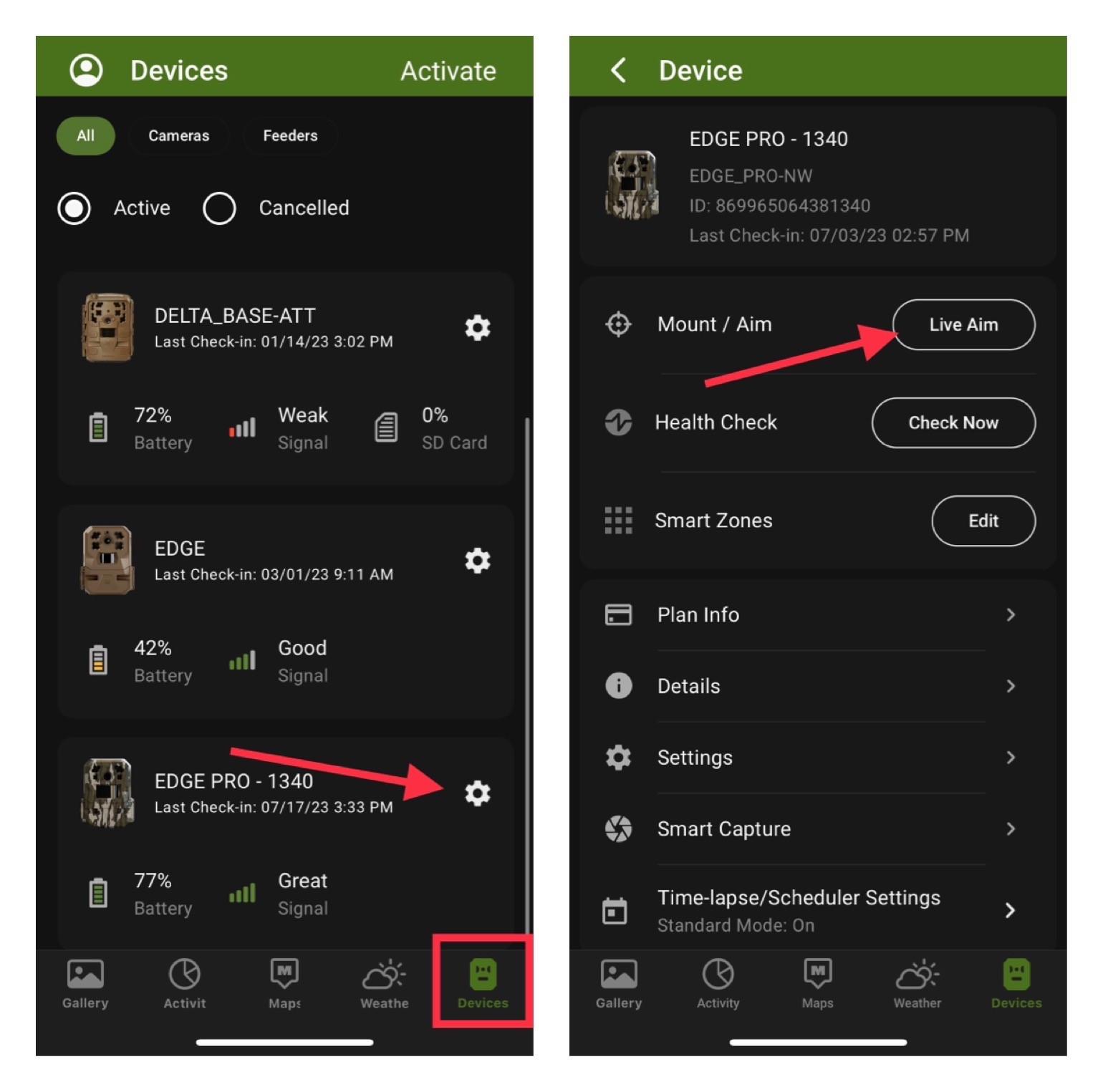 2. Read or skip the mounting tips and continue to follow the prompts.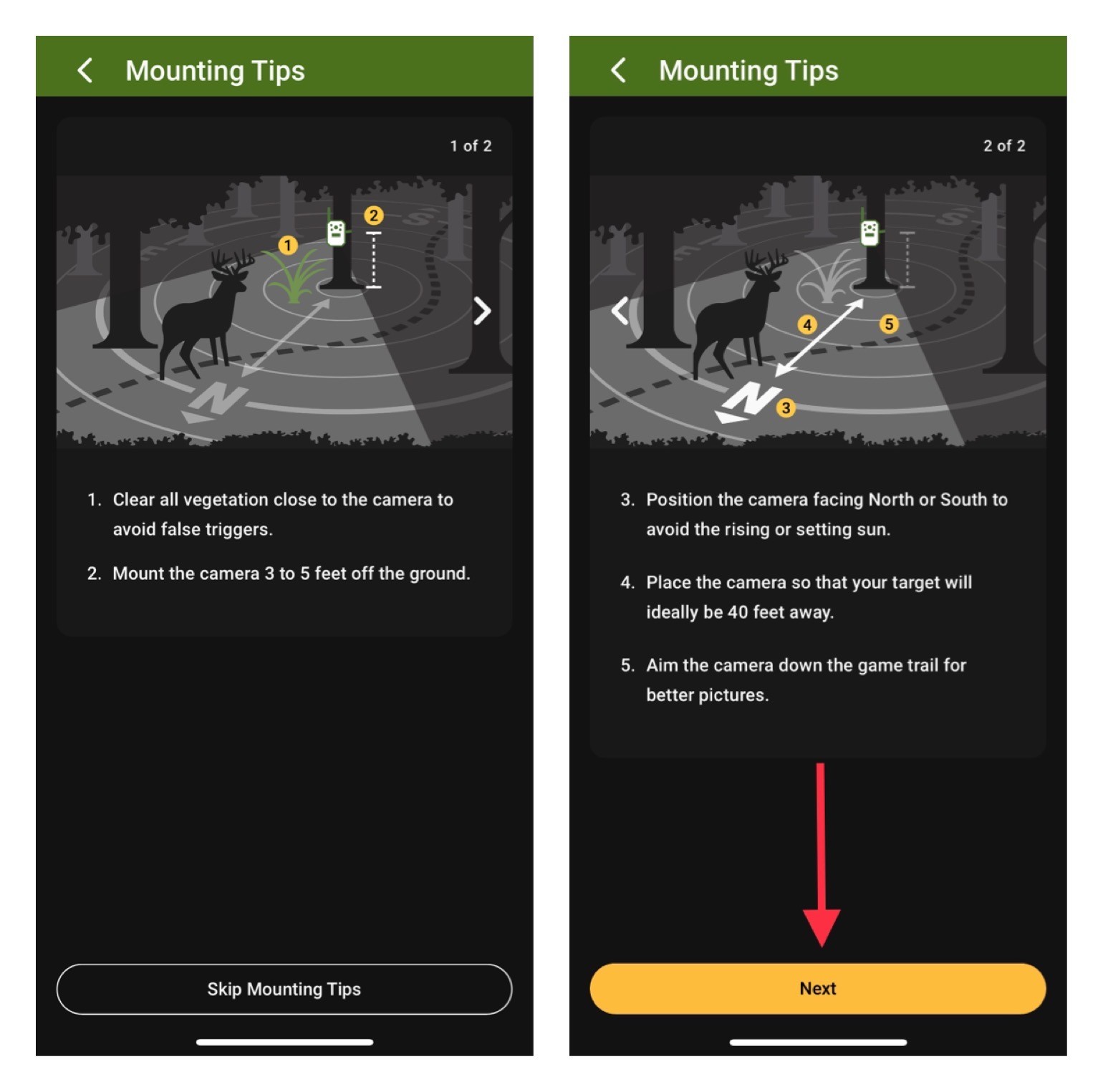 3. When prompted, make sure to ALLOW permissions to connect to Bluetooth, then press the CONNECT button on the camera for 3 seconds, until the LIVE AIM LED blinks blue. Once you're connected, you'll see the Live Aim viewfinder on your phone.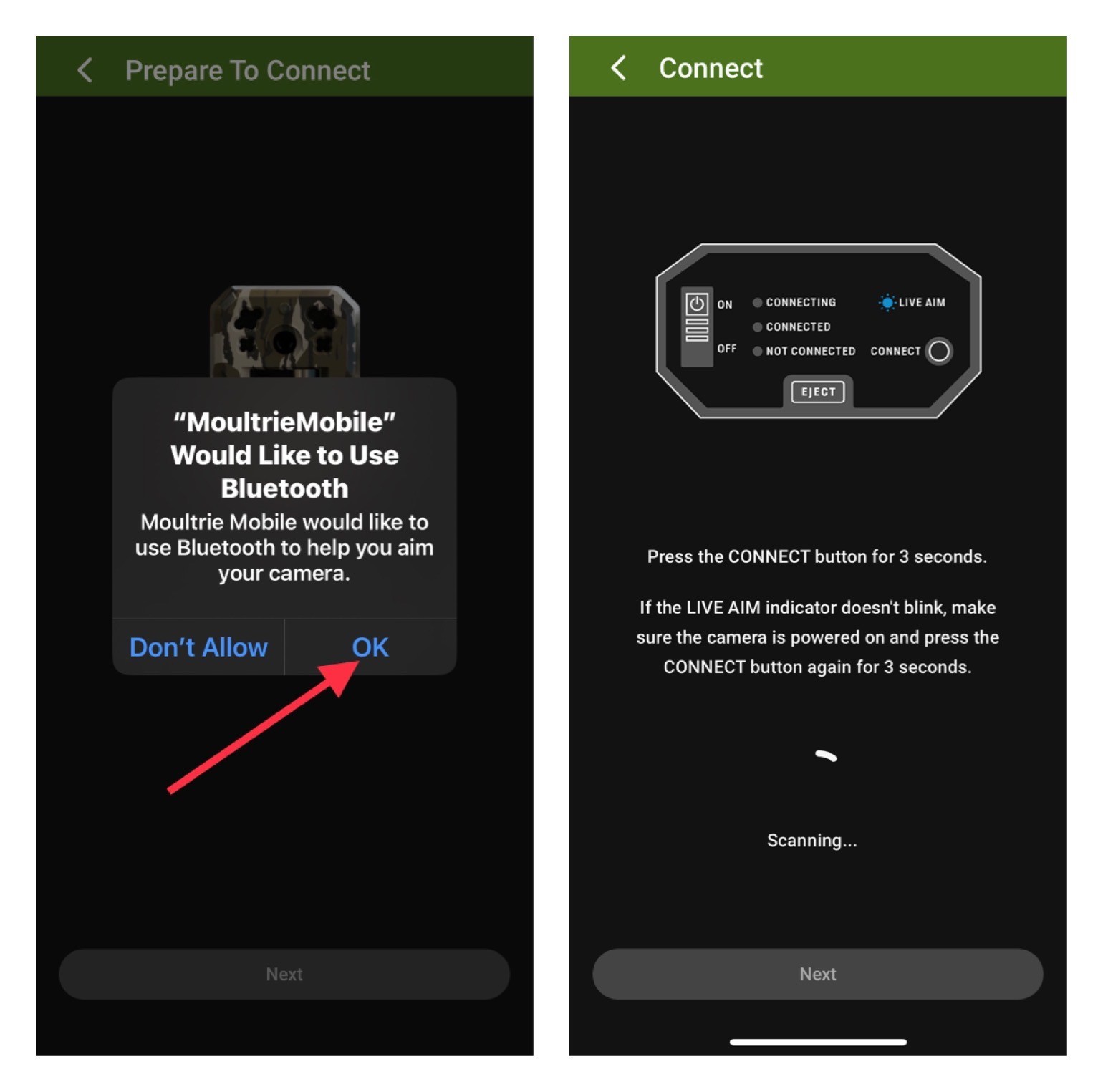 If you are having any trouble with this feature please remember:
Your phone must have Bluetooth capability
You must have Bluetooth enabled on your phone
You must 'allow' the Moultrie Mobile App to use Bluetooth when prompted
Your App Version needs to be 4.12.1 or later
Watch Our Video
Still need more information? We're here to help! Use the link below to Contact Us!