With your EDGE PRO camera comes some new and exciting False Trigger Elimination (FTE) technology! One of these FTE features is our Smart Zone technology. Smart Zones allow you to selectively turn off areas within your EDGE PRO's field-of-view that could falsely trigger the camera. Have some limbs or brush blowing in the wind, or cars passing by triggering your camera? With Smart Zones, simply deactivate those zones to prevent them from falsely triggering your camera. Continue reading below to learn how to manage the Smart Zones on your EDGE PRO camera!
Please Note: The Smart Zone feature is only available through the app.
1. Click on the DEVICES tab, then tap your EDGE PRO camera to access the settings.
2. Tap EDIT next to Smart Zones and follow the prompts.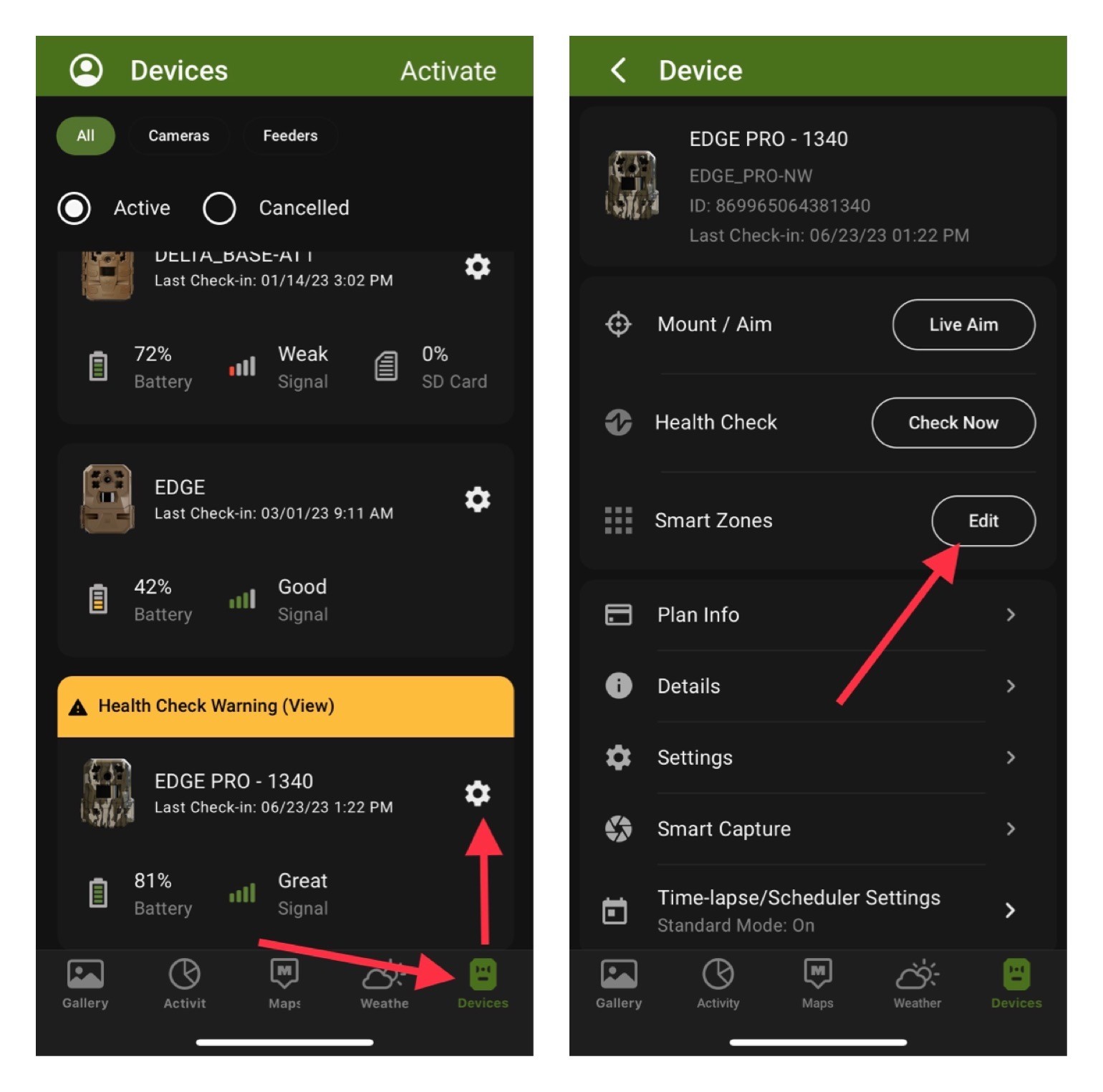 3. Tap CONTINUE to proceed, then select the smart zones you wish to deactivate. Tap SAVE ZONES and you're all set. If you wish to remove the selected zones, tap RESET ZONES, then SAVE ZONES.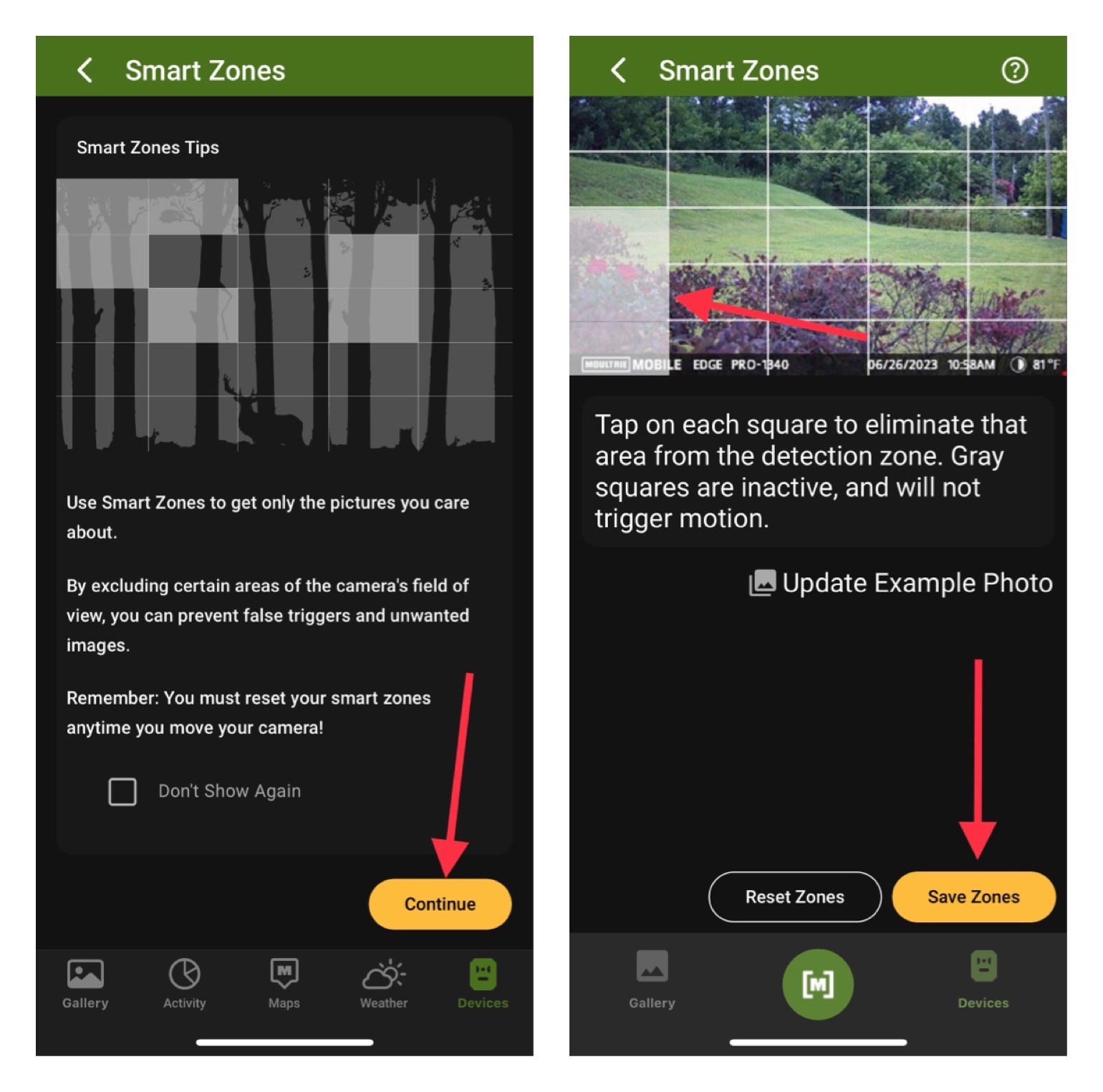 Pro Tip:
In the example above, the flowers had bloomed and were triggering the camera every time the wind picked up. Until we can get there to clear that area up, this is an excellent way to eliminate those false triggers.
Once the area is clear, or you move the camera, remember to reset your smart zones.
If you aren't receiving as many photos as you believe you should be, ensure smart zones haven't been enabled.
Watch Our Video
Still need more information? We're here to help! Use the link below to Contact Us!