It's finally here! EDGE PRO's new Smart Capture technology lets you control what kind of pictures and videos your camera will transmit. Simply select the animals (or vehicle) you want to see, and your EDGE PRO's onboard A.I. will filter out the rest. If deer photos are what you want, deer photos are what you'll get! Continue reading to learn how to manage your EDGE PRO's Smart Capture feature.
1. Tap the DEVICES tab, then tap your EDGE PRO camera to open the settings.
2. Tap SMART CAPTURE to open the feature.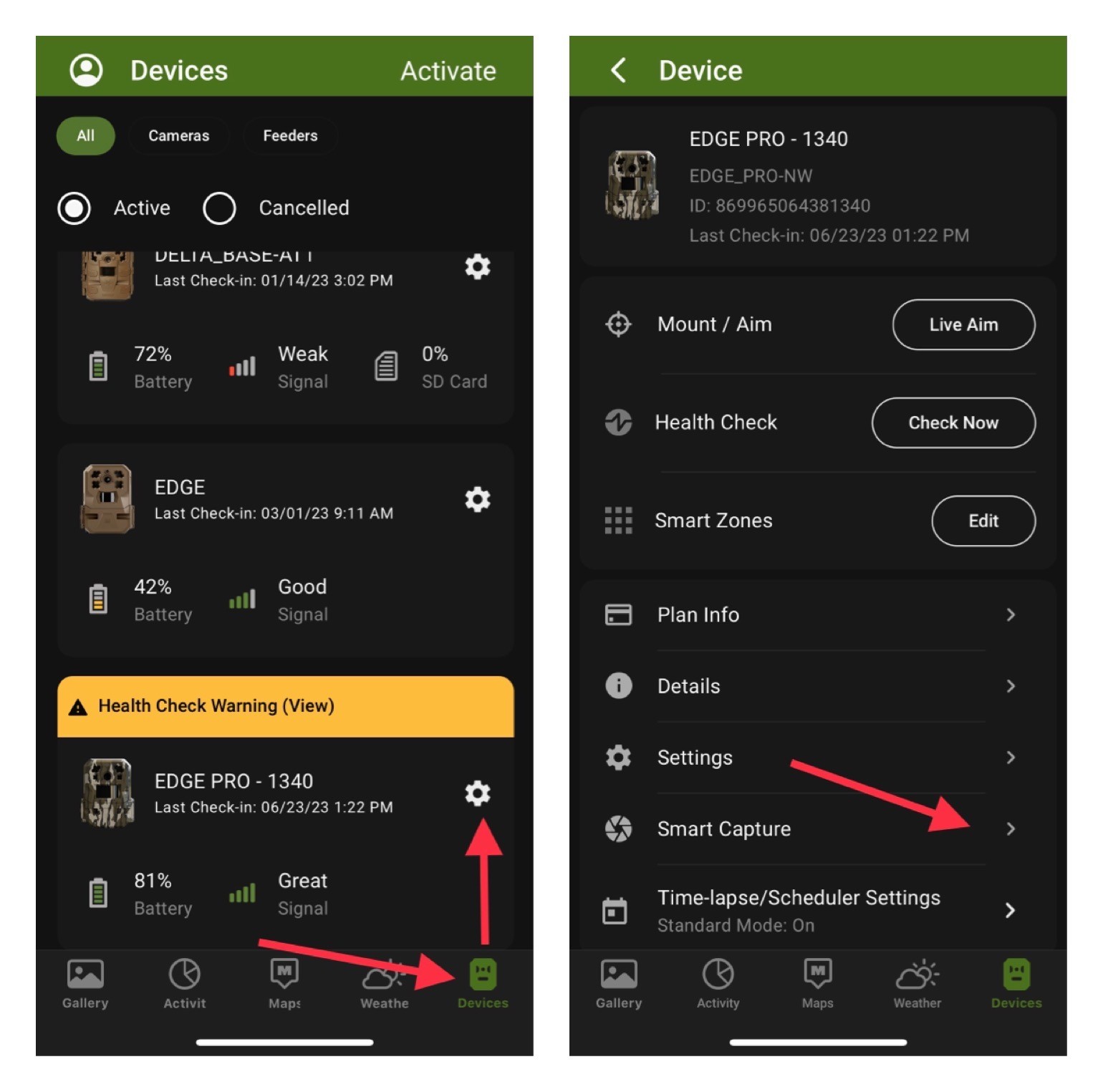 3. Select SMART CAPTURE, then select which items you want your camera to upload, then tap SAVE SETTINGS.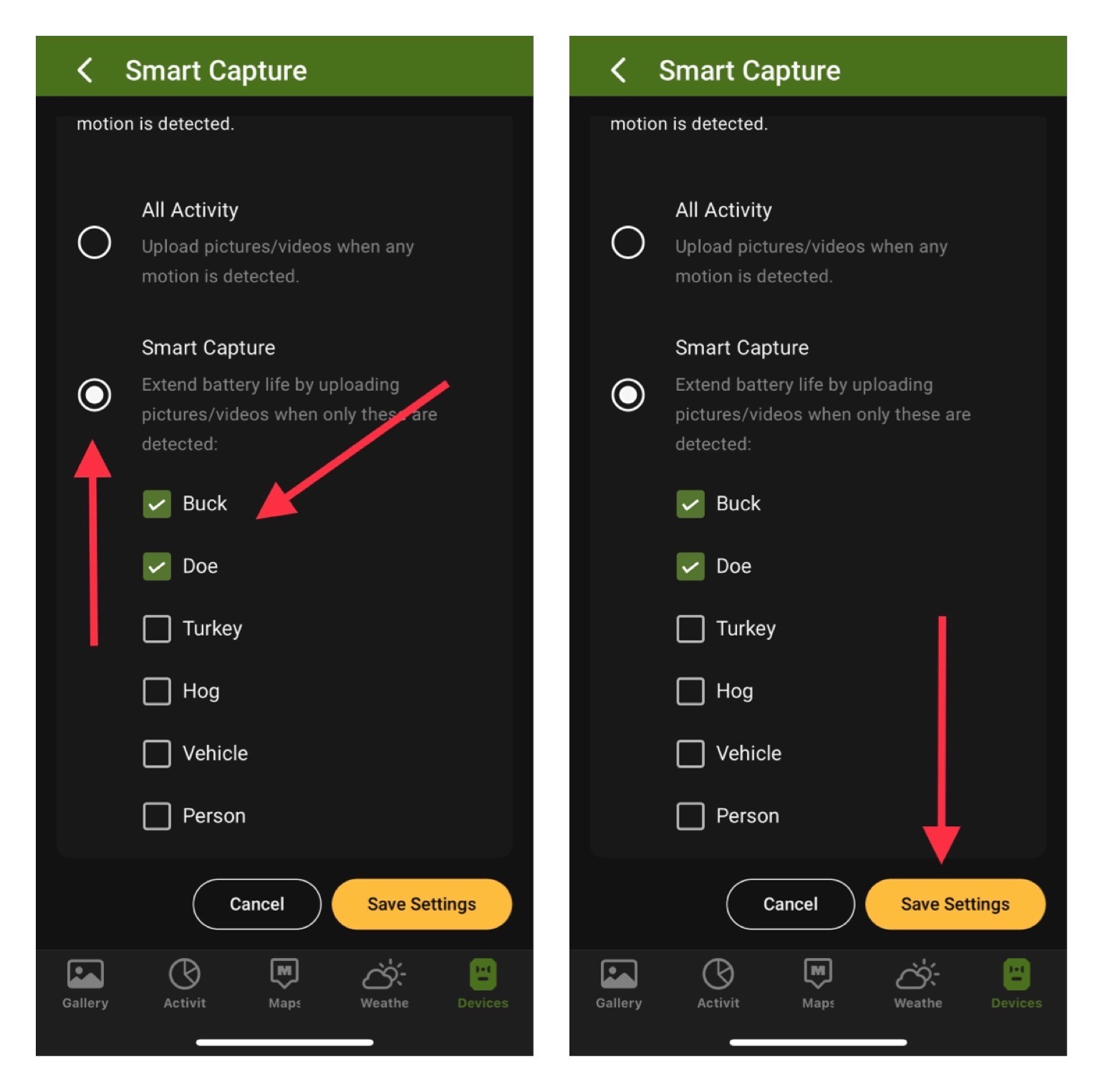 Pro Tip:
In the example above, we have asked the camera to only upload photos with BUCKS or DOES in them while skipping everything else.
To change back to uploading All Activity, re-select that option at any time and SAVE SETTINGS.
Watch Our Video
Still need more information? We're here to help! Use the link below to Contact Us!