You asked for it, so here it is! Moultrie Mobile's Delta, Delta Base and Edge cameras now come with the ability to transmit videos to your account, with sound. Please take a minute to watch the short video below that explains this new feature, as well as, how to request and view your videos.
Pro Tip: Do not request more than 3 videos at a time, or 5 hi-res pictures at a time.
Watch Our Video
We have also included step-by-step instructions on how to upload and retrieve your videos using your Moultrie Mobile App, as well as, your account at moultriemobile.com.
From The App
Step One
Make sure you are set to take videos by selecting that option in your camera's settings.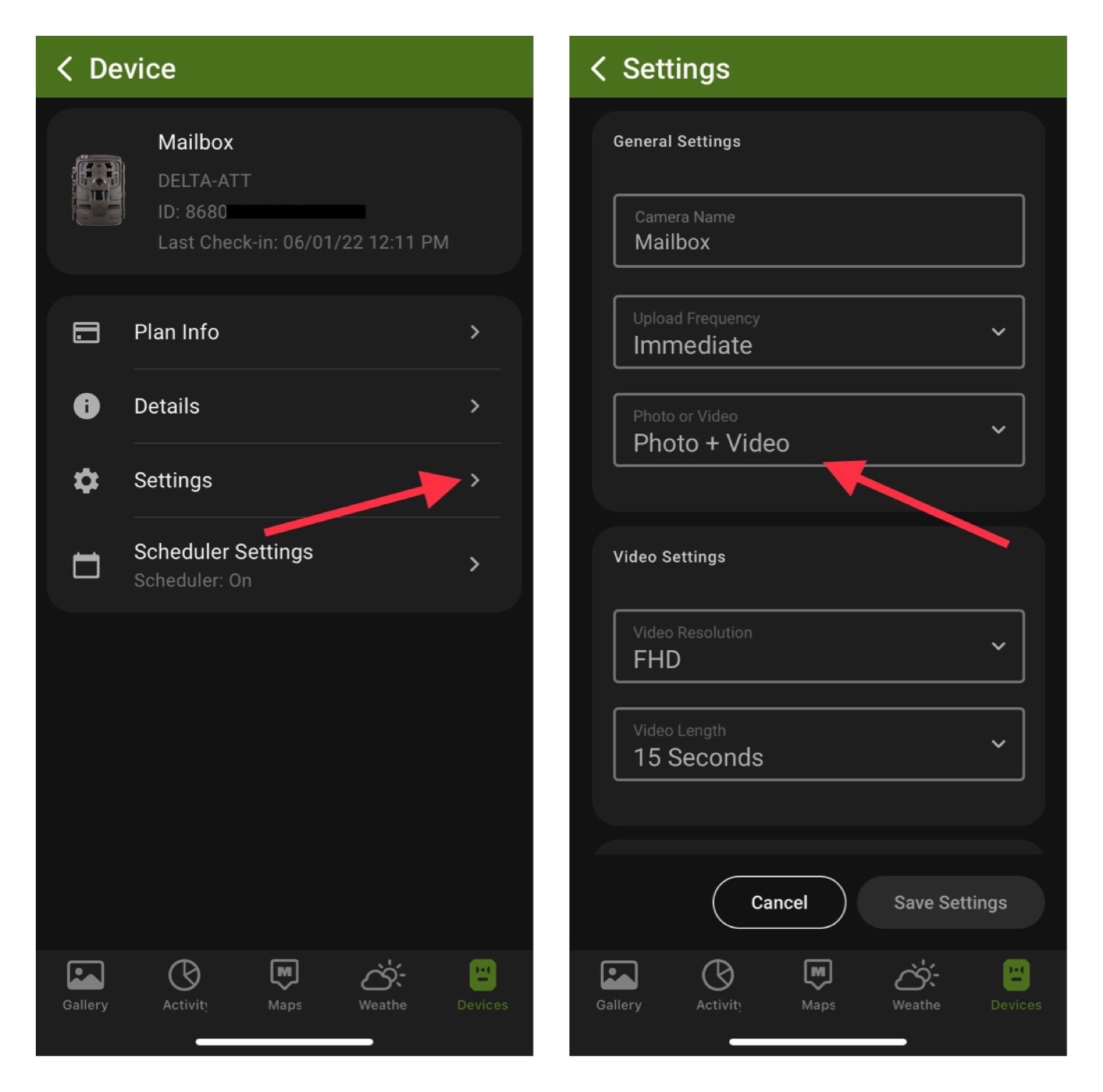 Step Two
Once selected, the next time your camera takes a picture it will upload a thumbnail version. You will see a camera icon which indicates there is a video associated with that picture that you can request. Simply tap the picture to expand it, and then select the Video option.
The next time your camera connects, your video will be uploaded and available to view. You will see the 'play' button on the pictures that indicate they are videos. Just tap to watch.
From The Website
Step One
From your gallery page, simply click to enlarge the thumbnail picture that says 'Video'. Once enlarged just select the 'Request Video' option, and the next time your camera connects it will upload your video. This will be indicated by the play button on the image. Just click to watch.
Pro Tip: Ensure that you are expanding the thumbnail pictures in order to request the video.
Still Need More Information? We're Here to Help! Use the link below to Contact Us.