To view and print invoices related to your Moultrie Mobile account, please follow the instructions below for how to find them via the app, or at moultriemobile.com.
From the App
Step 1: Click on Account and Order History, then select Download Now to view the invoice.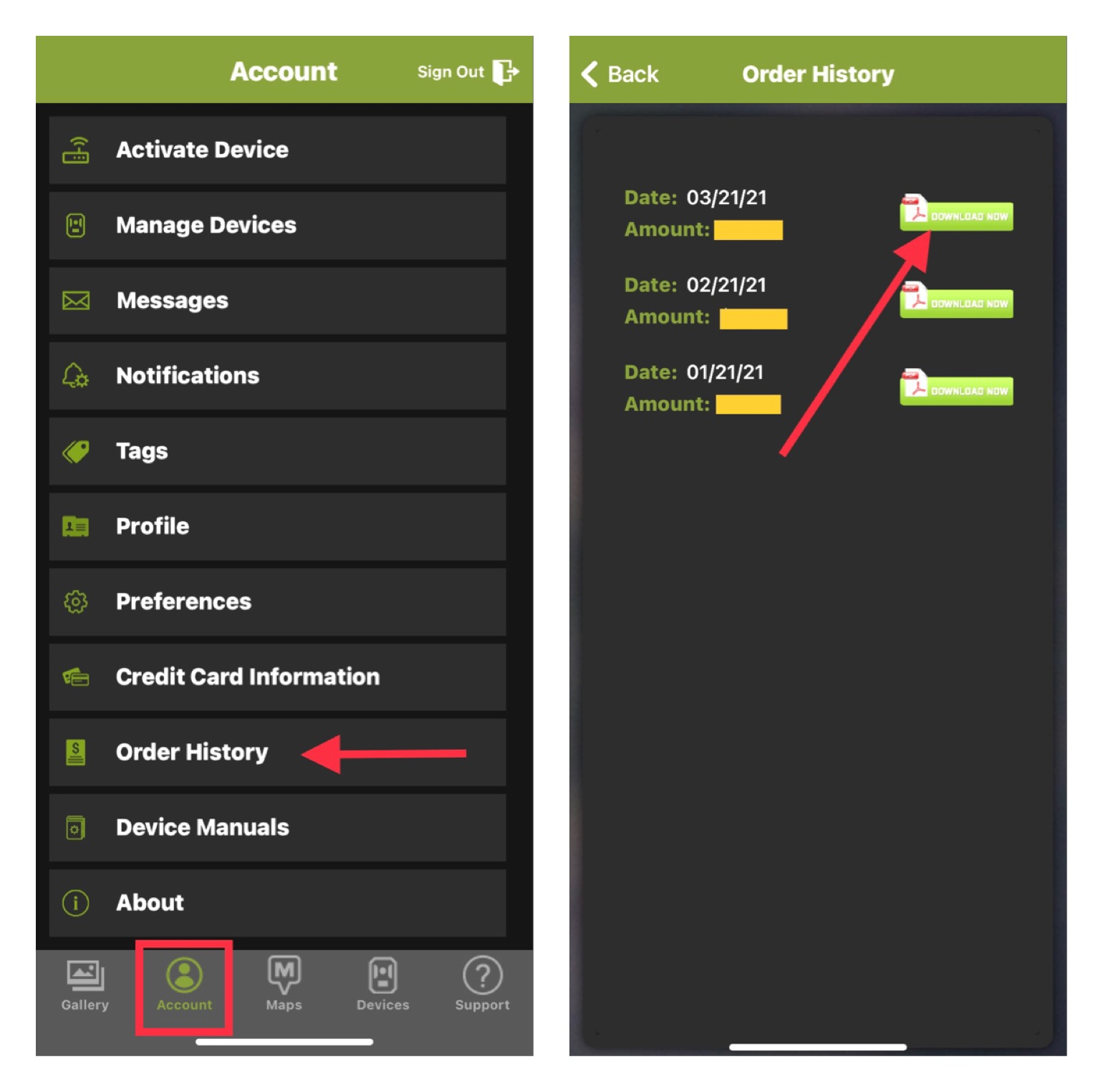 From the Website
Step 1: Log in to moultriemobile.com using your email address and password.
Step 2: Click the My Account tab, then click on Order History.
Step 3: Click Download Receipt next to the invoice you'd like to view or print.
Pro Tip: Only your most recent 3 invoices will be available. If you need invoices older than the ones available on your account please contact us via the 'Submit A Ticket' button below.
Still Need More Information? We're Here to Help! Use the link below to Contact Us.