Is your App up to date? In order to provide you with the best experience possible, we periodically add features and update your Moultrie Mobile App to improve functionality.
From Your Smartphone:
If you are unsure if you have the most recent version of the Moultrie Mobile App, you can simply login to the app from your phone. Then, from your gallery page, tap the PROFILE ICON in the top left to get to your account settings, then tap ABOUT. From here you can see what version of the app you are currently running.
Current App Version: 4.10.1
Now that you know what app version you are using, check your app store to ensure there isn't an update available. To do this, open the App Store (iPhone), or Google Play Store (Android), and type Moultrie Mobile in the search bar, then select Moultrie Mobile from the list. If an update is available, the word UPDATE will be displayed where the Cloud icon is in the example below. Simply tap UPDATE.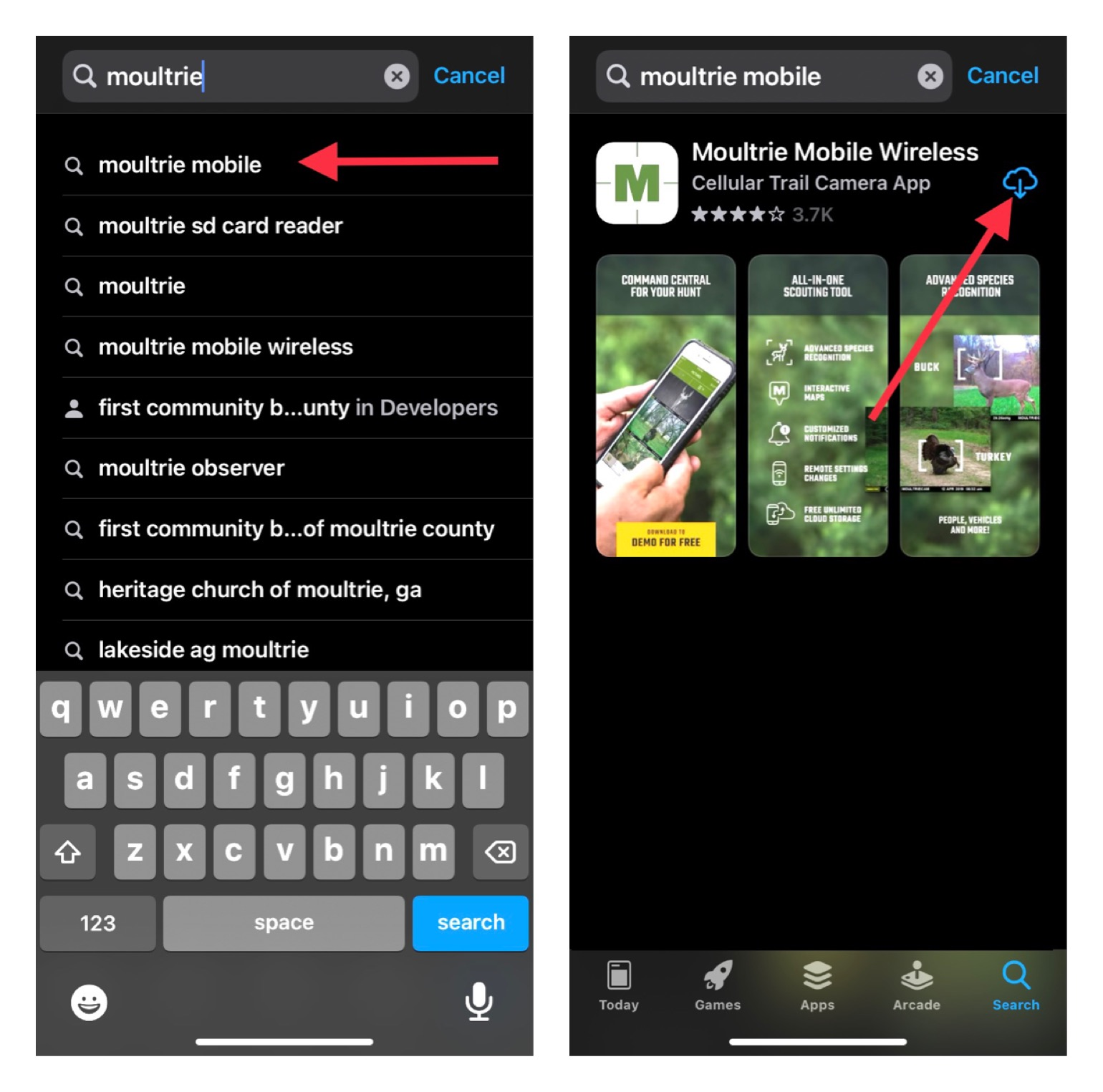 Pro Tips:
Ensure your smartphone is up-to-date with the most recent software version available.
You can also update your app to the latest version by deleting and re-installing the app on your phone.
Still Need More Information? We're Here to Help! Use the link below to Contact Us.