Tired of scrolling through all the pictures in your gallery to find that special one? Don't worry - Moultrie Mobile offers many gallery filter options that will allow you to refine your search for the particular picture(s) that you are looking for. Continue scrolling to learn more or watch our short video below!
FROM THE APP
1. From your gallery page, tap the Funnel Icon in the top left corner.
2. Select your desired search filters - a red bubble is displayed indicating the number of filters selected.
3. Click Apply. Your gallery will now only display the photos with the parameters you selected.
4. Tap the Funnel Icon, tap Clear, and then Apply to clear your search and return the gallery.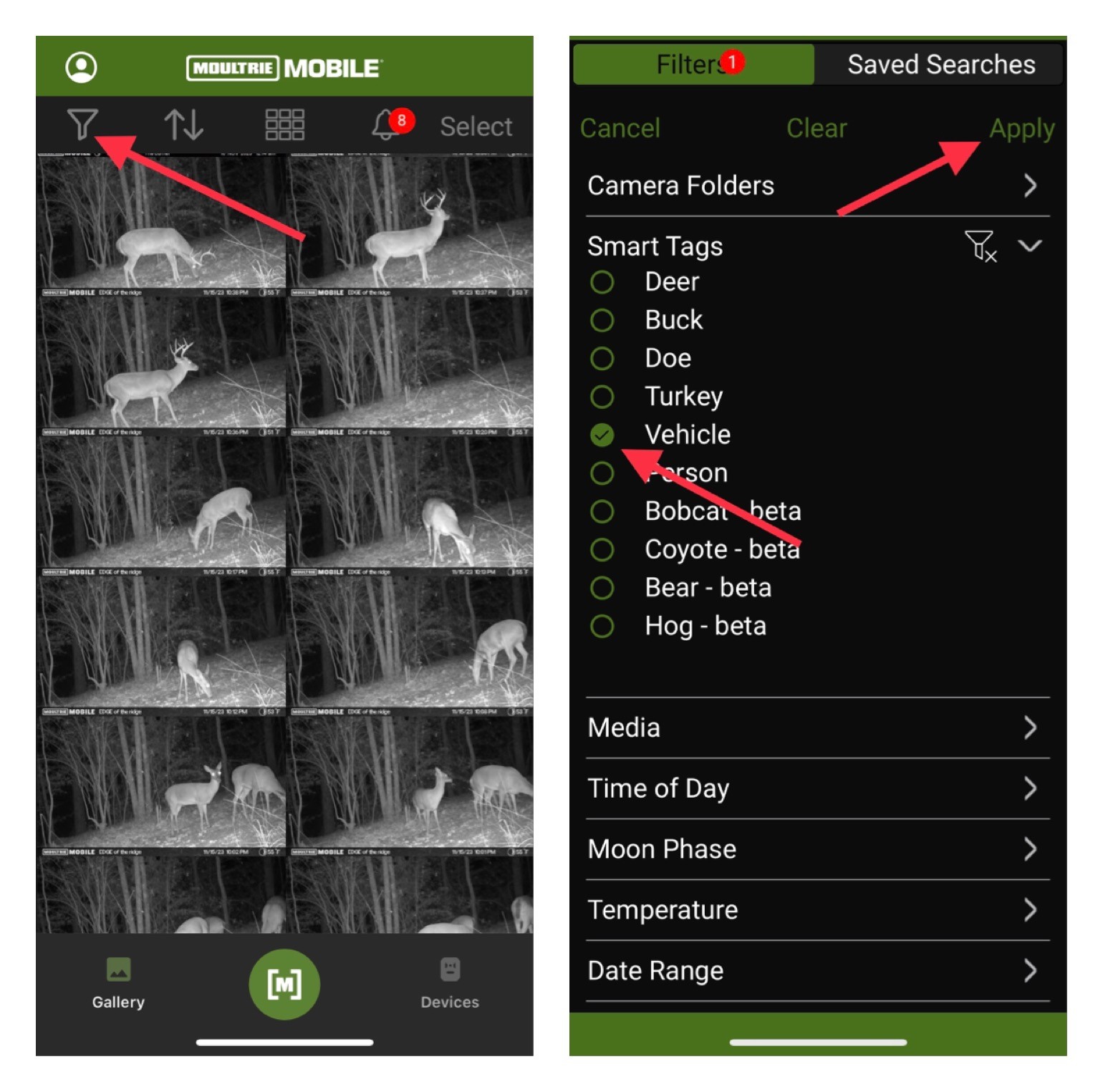 FROM THE WEBSITE
1. View filter options by clicking the Filters tab from the top of the screen.
2. Select your filters from the pop-up list on the left.
3. Each filter you select will narrow down your gallery to only those pictures.
4. To clear your search and return to the main gallery, simply click Reset.
Still Need More Information? We're Here to Help! Use the link below to Contact Us.