You can't wait to see the latest game photos from your hunting property. We understand. That's why we offer push notifications through our app when new photos have been uploaded to your account. They are similar to text messages on your phone, but they deliver key advantages:
Arrive faster than text messages, giving you quicker access to that turkey or buck

Keep your phone's message inbox uncluttered and tidy

Provide a quick and easy launch to your pictures when you tap on the notification
Moultrie Mobile keeps you in the hunt with the option to receive notifications such as:
New pictures uploaded to your account

Smart Tag pictures uploaded to your account

Data Plan Information

Billing Information
To learn how to manage your notifications from the app, please watch our short video below. Or, continue reading for step by step instructions.
Watch Our Video
From The App
Step One
Open the Moultrie Mobile App on your phone or log in to your account at moultriemobile.com.
Step Two
Click on the Profile Icon, then select Notifications to access your notification options.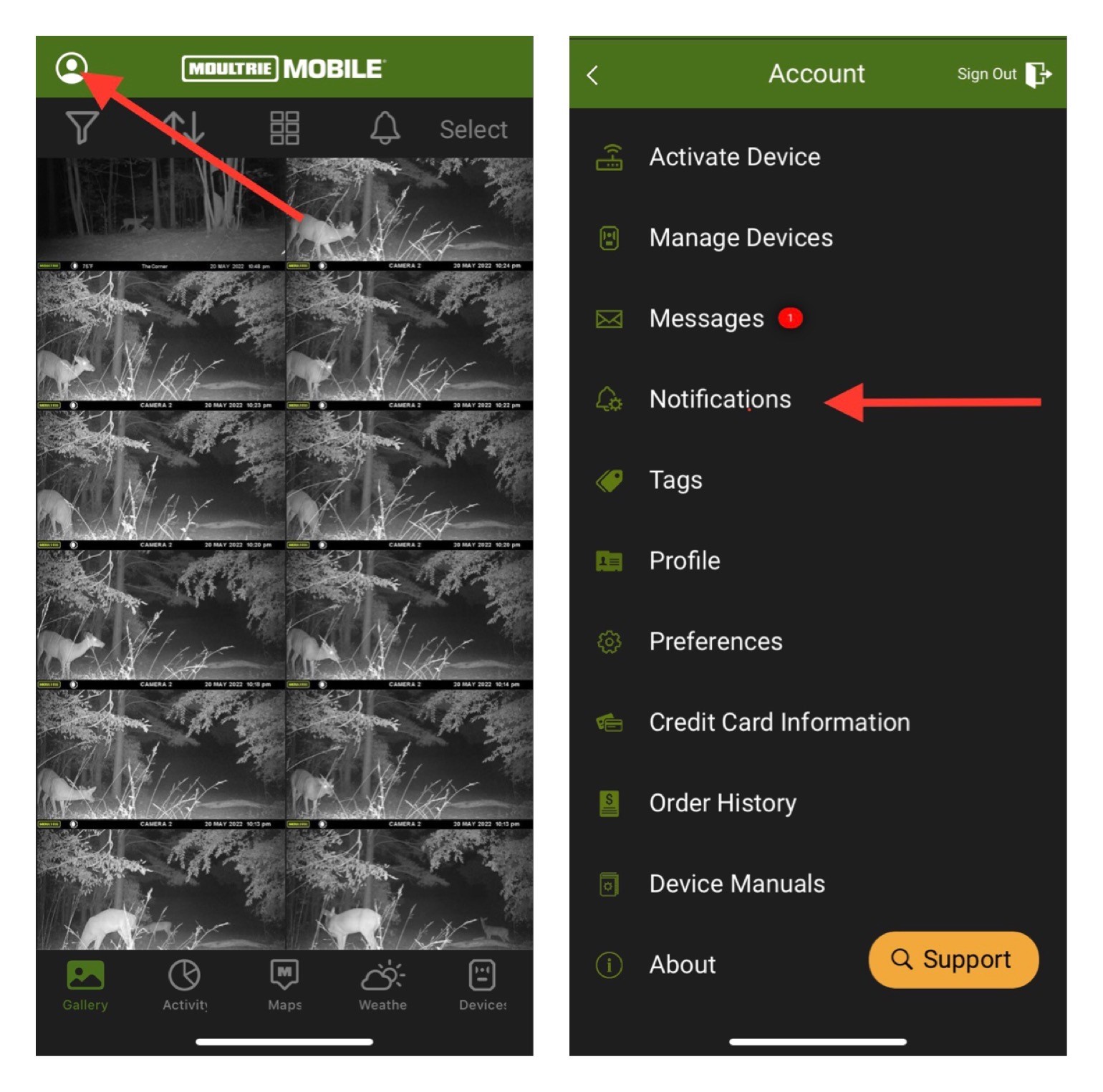 Step Three
Expand Contact Details to enter your contact information. Then, tap to highlight your desired notification options and tap Save. If you would like different notification settings for each device, then simply toggle the Notifications Per Device to select the options for your individual cameras. Otherwise, your notification settings will be the same for all cameras.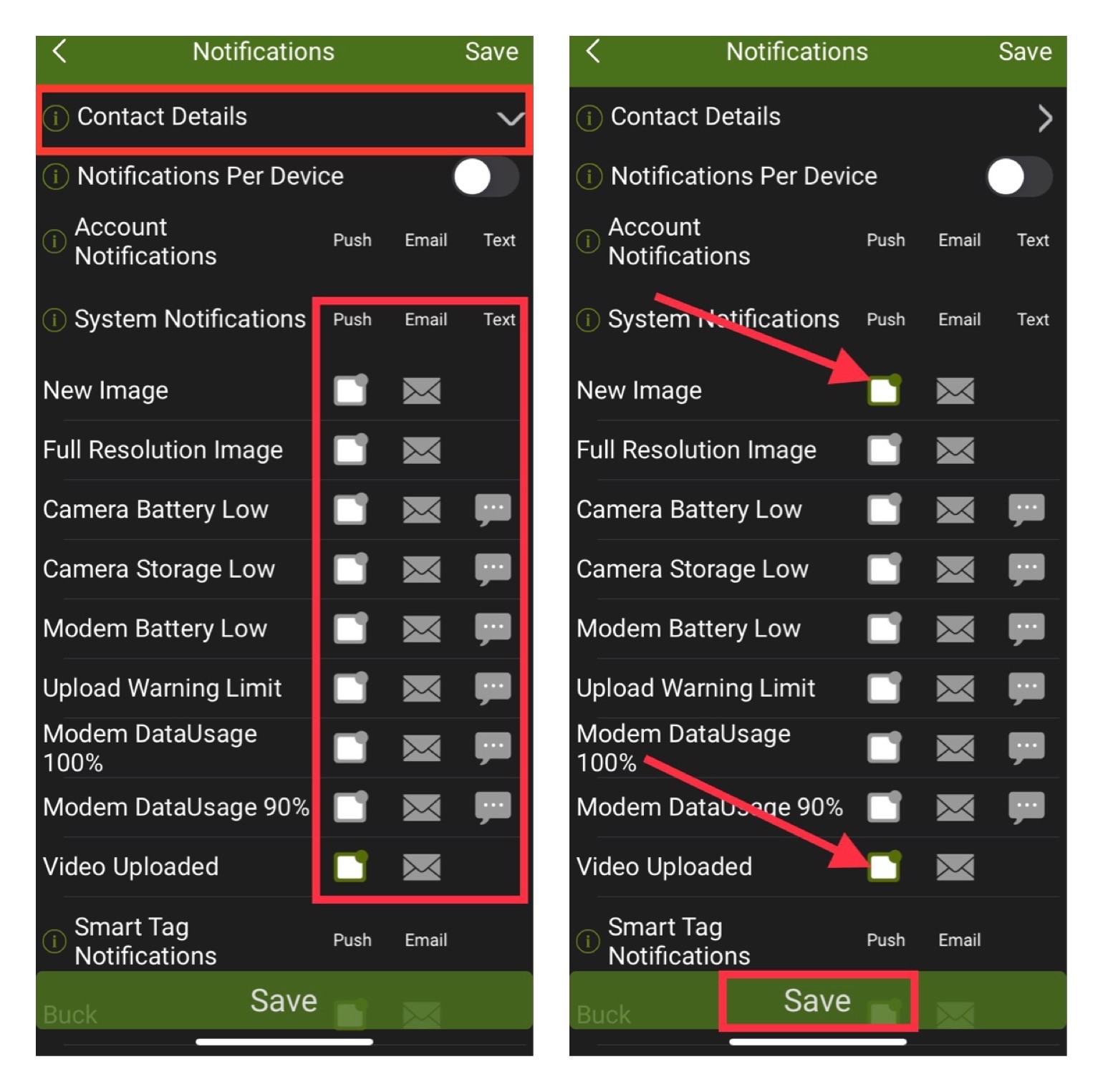 Step Four
Once you tap Save you will be prompted to confirm the changes, simply tap OK and you are all set! You can choose to have Push notifications sent through your phone app, text or email. Please keep in mind, New Image notifications are not available via text.
Still Need More Information? We're Here to Help! Use the link below to Contact Us.